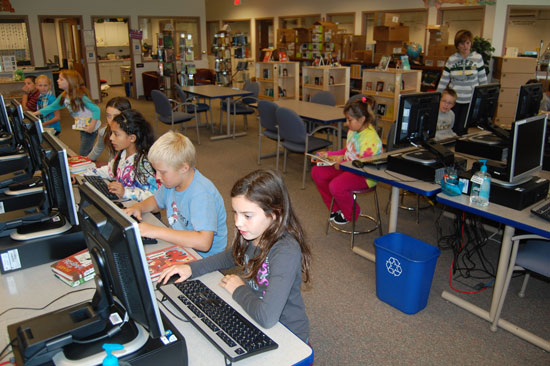 Bristol School students in grades kindergarten through sixth grade are getting a lot more computer time in the library thanks to the addition of 30 new computers in the school's Ed Becker Library Media Center.
Where once there were 12 computers, there are now 30. As a result, students during library time have their own assigned workstation. That increases efficiency in teaching computer related skills, said Lisa Weiner, Library and Media Specialist.
In these first few weeks, students have been working at using the library program, in which they search for books they want to check out. The plan is to move on to teaching keyboarding and online research skills with the additional computer availability, Weiner said.
The additional computers will also be used for MAP testing, said Gale Ryczek, district administrator.