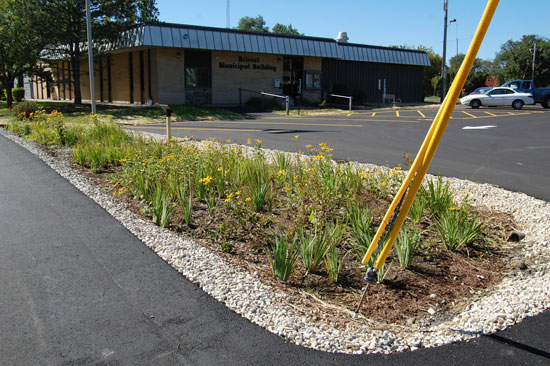 I took the above photo this week of the rain garden at Bristol Village Hall.
Compare it to the photo below from late May and you can see the area has come a long way.
What's a rain garden? Stop by the Bristol rain garden and check out the thorough explanatory sign (last photo below).