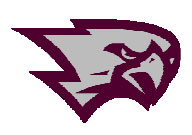 The 3rd Annual 5K Fall Frolic will take place at Central High School on Nov. 4, at 10 a.m. in the school's stadium.
The 5K Fall Frolic raises money for two different charities that DECA and FBLA contribute to every year.
DECA contributes their money to the Muscular Dystrophy Association. The money raised goes toward research, and medical financial assistance. Donated money is also used to help send children to a muscular dystrophy summer camp.
FBLA contributes their money to the March of Dimes which assists families with long-term extensive medical care needs.
Last year Central's FBLA and DECA raised over $1,500 to these organizations.
DECA is a marketing, management, and entrepreneurship group and FBLA stands for Future Business Leaders of America.
For more information, please contact Melissa Bahnson at bahnson@westosha.k12.wi.us or at 262-843-2321 ext. 346