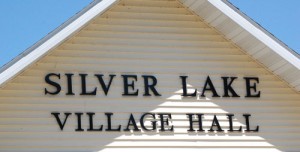 Silver Lake will begin negotiating with Salem Fire/Rescue for medical transport services in a move that ultimately would end the use of Silver Lake Rescue by the village.
Under a plan outlined at the Village Board meeting Wednesday, Silver Lake Fire Department members will respond as first responders for medical calls. Salem Fire/Rescue personnel will also respond and transport patients to area hospitals if necessary.
Currently, Silver Lake Rescue is contracted by the village to handle all emergency medical services in the village.
Silver Lake Rescue is a free standing entity while the Silver Lake Fire Department is part of the village government.
Trustee Cyndy Schwebke, who will head up negotiations with Salem, said the plan is for Salem to provide the service to the village in exchange for the Silver Lake Fire Department covering parts of Salem for fire protection, such as the Shorewood Estates neighborhood.
Trustee Sue Gerber questioned how the fire department will provide service to additional areas for fire protection when the department has had trouble responding to calls in the current area.
From the audience, former Trustee Alan Bryner objected to ending the 50-year relationship between the village and Silver Lake Rescue.
"It's just unbelievable that you've just tossed rescue aside," said Bryner, also a former member of the rescue squad and fire department.
Village President Jeff Albrecht said the change will be the first of others designed to make the village's fire department more financially viable. The change will allow the $27,000 paid to rescue to be used for the fire department.
"That's how we will infuse money into the fire department," Albrecht said. "What we're looking for is to strengthen the fire department because the fire department is unsustainable. This is step 1 . In my opinion, this is the way to go."
Having Salem Fire/Rescue respond to medical calls will bring paramedic level service to the village. Silver Lake Rescue personnel are rated at IV Tech level of care, which they say can handle about 98 percent of calls.
Rescue Squad President Dan Gerber said the village's plans will mean no change in his organizations efforts, at least until Silver Lake formalizes an agreement with Salem. If that comes to pass, the squad will be set back some, he said, but they still will serve areas of Wheatland, Randall and Brighton.
"We will have more time to serve those areas," Gerber said after the meeting.
The village has been examining the future of the fire department since Sept. 2011, including forming an ad hoc committee of veteran fire service participants to make recommendations.