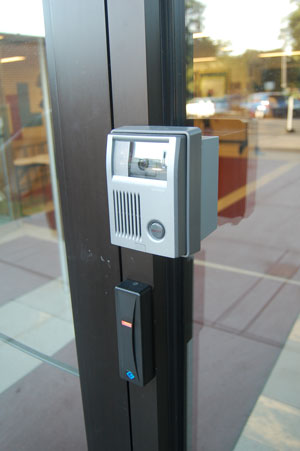 People visiting Bristol School during the school day will find new security features in place.
The main entrance door will now be monitored by camera. To enter, a visitor will ring an alert bell. Office staff can then view who is at the door and unlock the door remotely to let them in to the school if appropriate, explained district administrator Gale Ryczek.
Visitors will them need to proceed to the office to register before accessing the rest of the building.
Employees have an electronic fob which they can use to unblock the door.
The new camera and buzzer system went into place last week, Ryczek said.