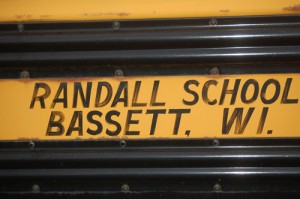 Citizens wishing to speak at a Randall School Board meeting will no longer have to give notice three days in advance after a change in policy approved unanimously Wednesday night.
But a decision on changing the head lice policy was postponed after some spirited discussion among board members.
Those wishing to speak during the citizens comments portion of the agenda will now be able to sign-up at the meeting. Citizens comments will now take place after the business manager's portion of the meeting near the end of the typical meeting.
The old policy required a citizen to give notice of their intent to speak at the meeting three days in advance. Citizens comments also used to be at the beginning of meetings.
Administration, based on earlier board discussions, had prepared a new head lice policy.
As the lice policy came up for consideration, board member Randy Nolan, who said he was not present for the earlier discussion, questioned a provision of the new policy that calls for a student after being detected with head lice to be isolated from the student population until they can be picked up by a parent or caregiver. Nolan went on to call the changes a step backward and not based on scientific research on how lice are transmitted. Nolan said he is concerned that the new policy needlessly alienates students with head lice.
"There's always a way to do it without alienating the student," Nolan said.
But supporters of the change pointed out that there is strong community support for a new lice policy, citing a 300-signature petition that was once submitted to the board on the issue.
"The community doesn't want live lice in this school," said board member Jan Brockway. "It does get spread."
Ultimately, the board decided to delay a decision on the lice policy until after it determines whether a question on lice policy could be included in a community survey the board would like to do on a number of school issues.