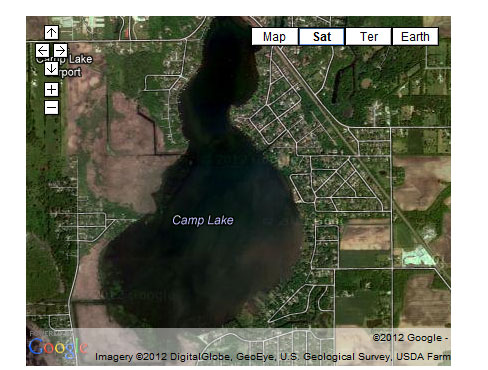 Low water levels in Camp and Center Lake have prompted officials of the Camp and Center Lakes Rehabilitation District to pursue weed harvesting later into the season than typical, Supervisor Dennis Faber said at Monday's Salem Town Board meeting.
Faber is also a Camp and Center Lakes Rehabilitation District board member.
The concern about plant growth is that with the low water levels, a harsh winter could cause enough plant kill that fish int he lakes would be imperiled. Plants dying off use oxygen, whihc will be at a premium for fish too since the water levels are so low.
The 2.5 feet lower than normal water level on Camp Lake means some 375 million gallons of water are missing from the 461 acre lake, Faber said.
"That water, if it were there, would have oxygen in it," Faber said.
Removing plant material now will mean less decaying plants during the winter, Faber said. The later than normal harvesting has been approved by the Department of Natural Resources.
The drought conditions that existed here for most of the summer have caused low lake levels throughout Western Kenosha County.