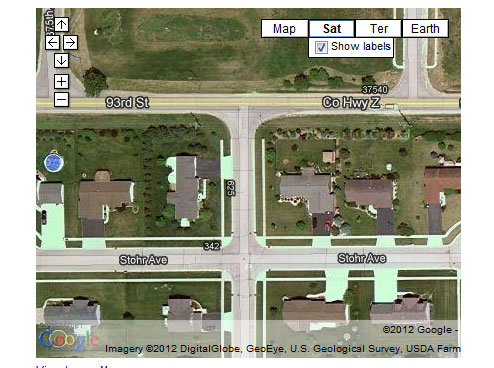 Twin Lakes Police Chief Dale Racer is recommending placing a stop sign on Stohr Avenue at its intersection with Arrowhead Drive in Twin Lakes.
The police department has been monitoring the intersection since January at the request of a group of neighborhood residents. Police observed several near miss crashes in that time, Racer said.
The problem is created by the now uncontrolled intersection being so close to Highway Z. There is limited reaction time – especially in bad weather conditions — for vehicles coming off of Highway Z down hill onto Arrowhead to avoid vehicles turning off of Stohr, Racer said. Requiring Stohr traffic to stop is expected to help the situation.
The Village Board at Monday's Committee of the Whole meeting appeared to agree with Racer's proposal. They will likely take formal action later this month.