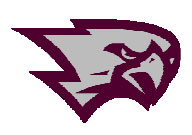 Here are highlights from Central High School's JV football game last night at Central.
Final score: Central Falcons 6 vs. Union Grove Broncos 0
1st Qtr  — Defense led a great game holding the Broncos at bay and not scoring barely moving off the 50 yard line.
2nd Qtr – Interception by Falcons led to ball on 45yrd line for a TD run by #21 of the Falcons to take the lead 6-0.
3rd Qtr – Falcons defense held the Broncos at the Falcon 30yrd line to force a punt. Falcon ball for a 10 yard run to 1st down. Falcons in red zone then penalty call on the play pushed Falcons back 17 yards forcing Falcons to punt. Penalty against Broncos pushed them back to the Falcons 30 yard line for Central to sack the QB on Broncos to push Broncos back to 24 yard line which led to another interception by the Falcons for a 35 yard run by #24 to the 5 yard run as #66 makes the hole to only be stopped inches from the end zone ath the end of the 3rd Qtr.
4th Qtr – Falcons at the 1 yard line fumble on the snap to force a turnover to the Broncos that led the Broncos to a 50 yard drive with 8mins left on the clock. Broncos at the Falcons 2 yard line fumble for a turnover to Falcons which resulted in a 30 yard run by Falcons QB #7. Broncos QB sacked by #89 to push them back to 24 & 3 on the 36 yard line with 1:26 left on the clock, Falcon ball at the 42 yard line with 1:14 left as Falcons run out the clock to a 6-0 victory.
Broncos gave the Falcons a good fight and neither team gave up the fight till the last second ran out. Thusday night lights are just as good as Friday night lights.
Central's JV record is 2-0.
Tonight, varsity plays Union Grove in Paddock Lake.
Submitted by Donna Greenlee