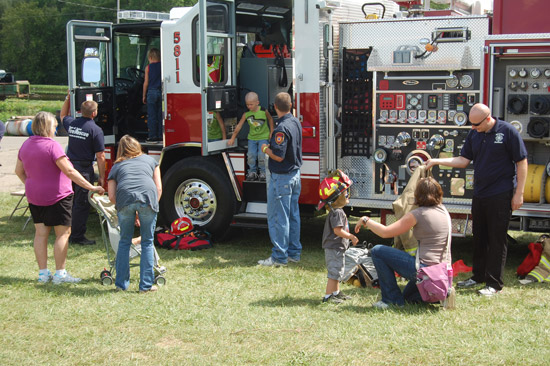 Salem Fire/Rescue has had a display this year at the Kenosha County Fair.
People can interact with firefighters and get a close up look at the equipment they use. Children seem to especially like putting on the firefighter gear, said Chief David Slover.
On Saturday, the Somers Fire Department brought their ladder truck to the fair and members of the Special Response Team demonstrated techniques use to rescue people from high places.
Here's some video from that demo:

Here are some more photos of the first the SRT demo and then the Salem Fire/Rescue display :