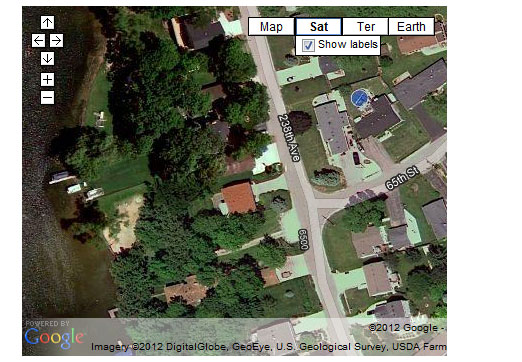 With the help of some creative bargaining with Westosha Central High School officials, the Hoag Park shoreline will be getting some much needed help.
The Village of Paddock Lake approved the repair of the shoreline with a total in-house cost not to exceed $5,500. The approval is contingent upon the cost sharing by Paddock Lake Rehabilitation District.
Village Administrator, Tim Popanda shared several photos of the eroded shoreline with the board.
"The pictures depict what the beach looks like with the erosion and the drop off along the edge of the shore," he said. "We have proposed a shoreline with retaining rocks, boulders and washed river rock over dissipated wave energy that comes on shore."
The sandy beach will remain as it is currently, but the addition of rocks and stones will ensure the shoreline is easier to maintain. To complete the project, the Village was looking into the purchase of a specific type of large rocks suitable for combating erosion. However, the cost to purchase these rocks from a vender would have been $1200-1800. A little bartering with Central High School enabled the Village to trade three tons of road salt to the high school in exchange for the rocks.
"We got probably double the amount of rocks we expected," said Popanda. "In fact, if we had purchased all of these, it would have been about $3000, so we did really well and are grateful to Central for working with us."
The Village consulted with the DNR on the rock placement and will be installing the rocks behind the ordinary high water mark.
"They won't allow the large stone in the ordinary water mark," said Popanda. "However, the small stones are recommended by the DNR and will be placed to dissipate the wave energy and yet, still comply with what we want to do."
Popanda added that the stones are rounded, not sharp so children will not be in danger of cutting or scraping their feet.
"But, they will throw them in the water," he said, laughing. "That is a guarantee."