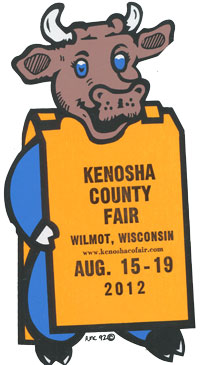 Some things only happen once a year at the Kenosha County Fair, which this year runs from Aug. 15-19.
But some of the entertainment happens every day, throughout the day.
Featured daily will be:
Barnyard Farm Fun and Petting Zoo.
Barnyard Revue.
Ta Da the Clown & Roving Robots.
Morrison's Enormous Elephants.
Robinson's Racing Pigs
American Legion Beer Garden.
Miller Lite Creek Side Stage and Family Rest Area.
Bingo, hosted by the Kenosha Area Family & Aging Services, Inc.