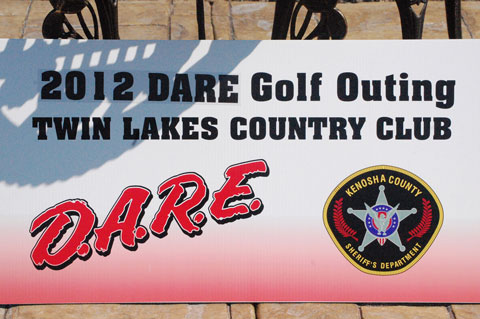 If you have known a fifth grader in Western Kenosha County, you have likely heard about the Sheriff's Department's D.A.R.E program.
The program helps children learn the skills to resist drug, alcohol and tobacco use. The program, taught by sheriff's Deputy Ray Rowe, also gives students strategies for dealing with negative peer pressure.
Today 300 supporters of the program participated in the annual D.A.R. E. Golf Outing that helps fund the program. The outing drew so many golfers it filled to capacity both the Twin Lakes Country Club and the Nippersink Country Club, Rowe said.
This was the 20th year for the event.
Want an idea of the size of the group of golfers? Here's video of the participants taking off to their starting holes at Twin Lakes Country Club — most getting a high five from Rowe on the way out: