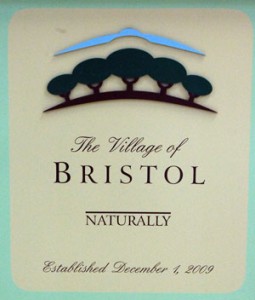 The Bristol Village Board will seek a 34 percent increase in the rate it charges water utility customers.
The board will send its application to the Public Service Commission for approval.
Village officials wanted to emphasize that the rate has not been increased for seven years. They estimate that the increase will work out to about a $10 increase per month for an average residential user.
A driver of the size of the increase was to eliminate about $105,000 in tax levy money that the village has been using to help operate the water utility.
Village Board members considered phasing out the levy contribution over a few rate increases. Renee Messing of Clifton Larson Allen, the village's consultant for the rate increase process, worked up several scenarios that would show the effects of increases phased in over time.
But board members seemed to sour on a phased in rate increase in part because each new application for a rate increase would cost the village about $5,000 by Messing's estimate. The phased in approach would also require residents to have to brave several smaller increases rather than one larger one.
"We're not taking this decision lightly," Farrell said "I think everyone can see this."
The PSC will take about 60 days to consider the rate increase request. That process will include a public hearing held in Bristol, typically by phone and usually during the day, Messing said.
In addition, Trustee Carolyn Owens moved for the board to host a public informational meeting about the reasons for the increase before it is enacted. Other board members agreed and the session will be made part of a regularly scheduled Village Board meeting.
"I would really like to know how the residents feel," Owens said.
The village also will present material on the increase in its September newsletter.
If ultimately approved, customers could see the increase on their bills due Jan. 1, 2013.
The Bristol municipal water system has about 370 residential users and some commercial users.
Related posts