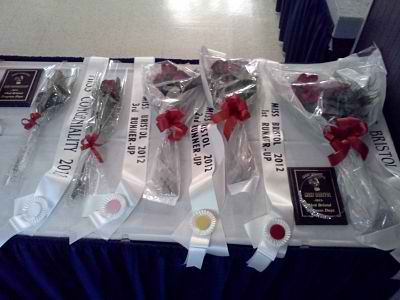 I'm at the Bristol Progress Days banquet this evening and will be bringing you the news of this year's Outstanding Ctizen announcements and the crowning of this this year's Miss Bristol.
This year's Miss Bristol contestants are: Savanna Henningfield, Jessica Meyer, Annika Nielsen, Bridgette Richards, Megan Ruxton, Kathryn Wade, Mollie Wang and Anna Wilk.
This is the first year a junior outstanding citizen will be named. Those nominees are: Mckenna Rae Hall, Bret Niederer and Dorothy Wadin.
Corporate sponsor of the year this year was the village of Bristol.
Check back for results as they are announced. We will create news post for the outstanding citizens, youth outstanding citizens and Miss Bristol.