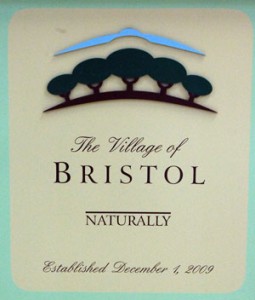 The Bristol Village Board started the process Monday of considering the need for a rate increase for people using its municipal water system.
The water utility has not had a rate increase since 2005. It has about 370 residential users and some commercial users.
Village Auditor Renee Messing of Clifton Larson Allen reviewed a possible rate increase application to the Public Service Commission that would result in a 34 percent increase. The increase is so high because the proposal sought to remove about $105,000 in annual tax levy that has been used to support the utility for years.
"I know it's a little bit of a shock to see that much of an increase," Messing said.
But board members balked at going forward with that much of an increase. Instead they asked Messing to work up numbers for scenarios in which the board would eliminate the tax contribution over a few years instead of all at once.
"34 percent seems like a lot," said Trustee John McCabe.
The board also discussed hosting a public informational meeting about whatever increase is decided on before it goes to a PSC public hearing so that people would be informed about what was happening before formal comments were due. The PSC reviews all rate setting by utlities in the state.
The Bristol Water Utility is projected to operate at a deficit this year, Messing said. In the recent past, rate increases have been held off by using impact fees to pay debt service, but that money is almost gone.
If a rate increase application is approved for submission by mid August and is ultimately approved, customer could see the increase on their bills due Jan. 1, 2013.