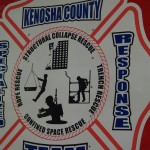 Before the vacant house on Highway F in Salem finally goes to the place that all empty houses go, the Kenosha County Specialized Response Team used it as an arena to practice tactical rescue Saturday morning. The home, which is frequently utilized by the Town of Salem Fire Department for training, was the venue for an exercise simulating a partial collapse of the building.
A dozen team members from the Somers, Pleasant Prairie, Bristol, Paris and Salem Fire Departments participated by shoring up the building in preparation for  search and rescue drills.
According to Team Training Officer and Somers Fire Lieutenant, J.D (Jody) Hilber, the exercise is invaluable for the department in the event of a tornado, earthquake, explosion, heavy snowfall or other disaster.
"We first secure the inside of the building and then shore up the outside using the Raker Shore System which creates a wall to hold up the existing wall," he said. "We had to use this system last year in Kenosha when a women who was a DWI hit a house with her car and knocked it off the foundation. We had to shore up the outside of the house and then on the inside basement wall. So, the training really comes in handy."
The structural collapse rescue is just one aspect of the volunteer department's responsibilities. Members are also trained to provide rope rescue, trench rescue and confined space rescue. The team carries all supplies needed for each discipline in large red trailer.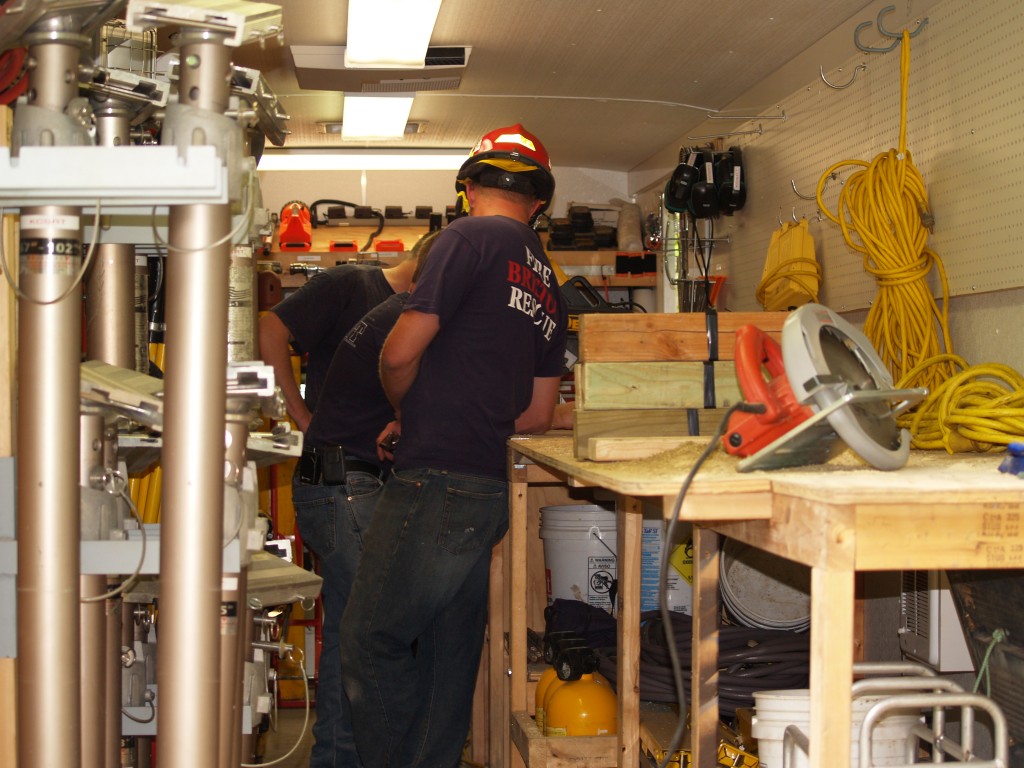 "All departments pitch in to take care of the training," said Dell Francis of Bristol Fire Department. "We train in a different community each month."
The Response Team trains monthly for 11 months of the year, normally on the third Saturday of the month.
"We are always looking for new volunteers," said Hilber.