It takes a lot of help to make breakfast for guests, especially 3000 of them. By 6 a.m. visitors were lined up at Mighty Grand Dairy Farm for the annual Dairy Breakfast. According to Kim Daniels, wife of David Daniels, co-owners with Myron Daniels and Gene Weis, volunteers were cooking up scrambled eggs with ham and cheese, pancakes, and serving Italian bread, muffins, milk, juice and Barnyard Blast ice cream from Sassy Cow Creamery.
"That ice cream is new this year and is a combination of  vanilla with raspberry swirl, pretzels, and cow shaped chocolate chips," she said. "I am surprised by the steady stream of visitors and I am guessing that with this nice weather,  we will make our 3000 person goal."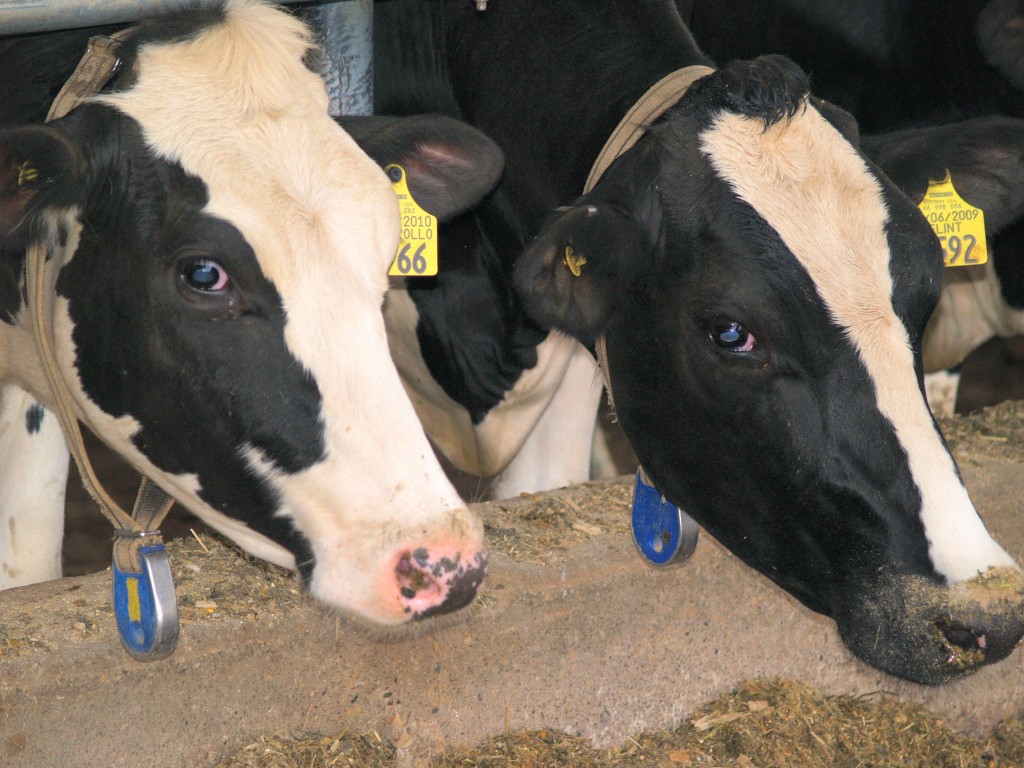 Of course, this breakfast would not be possible without the stars of the show
According to Paris residents, 9-year-old Dylan Hartnek and his sister Dayna, 3, the breakfast is lip-smacking good. The children and their parents attend every year, getting up at the crack of dawn to be among the first visitors to the breakfast.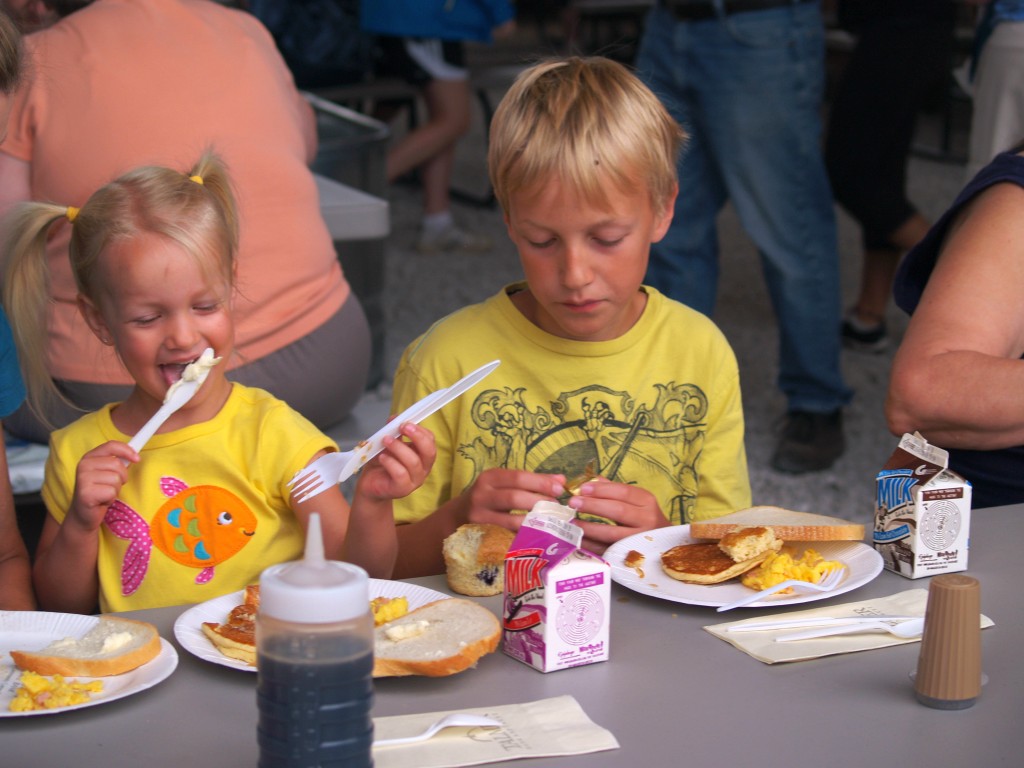 Annual volunteer Dean Elfering found a unique method to mixing pancake batter. "I use a paint mixer," he said. "It works great and saves on the arm muscles!"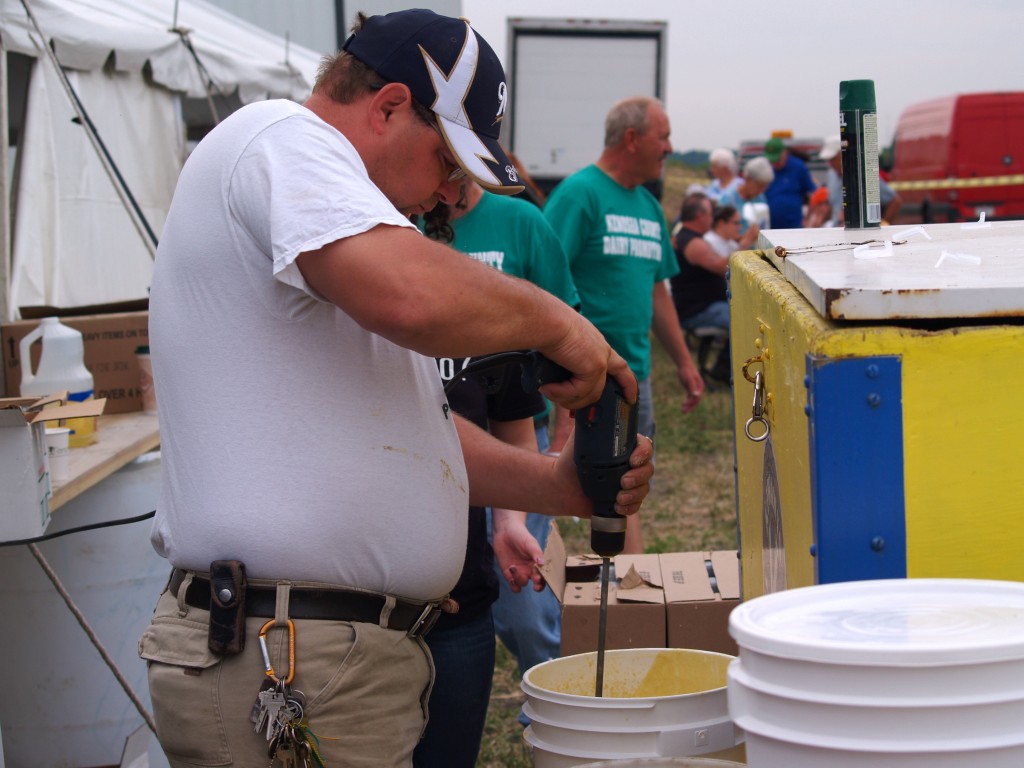 And dropping the pancake batter onto sizzling griddles is Greg Richter, who is helping out for the first time this year. He admits that took a bit to get the hang of the technique, and after a few tries, most of the pancakes left the griddle in the traditional round shape.  His wife Heather's family are co-owners of the farm.  "She was a Daniels, but now she is happily a Richter," he said, laughing.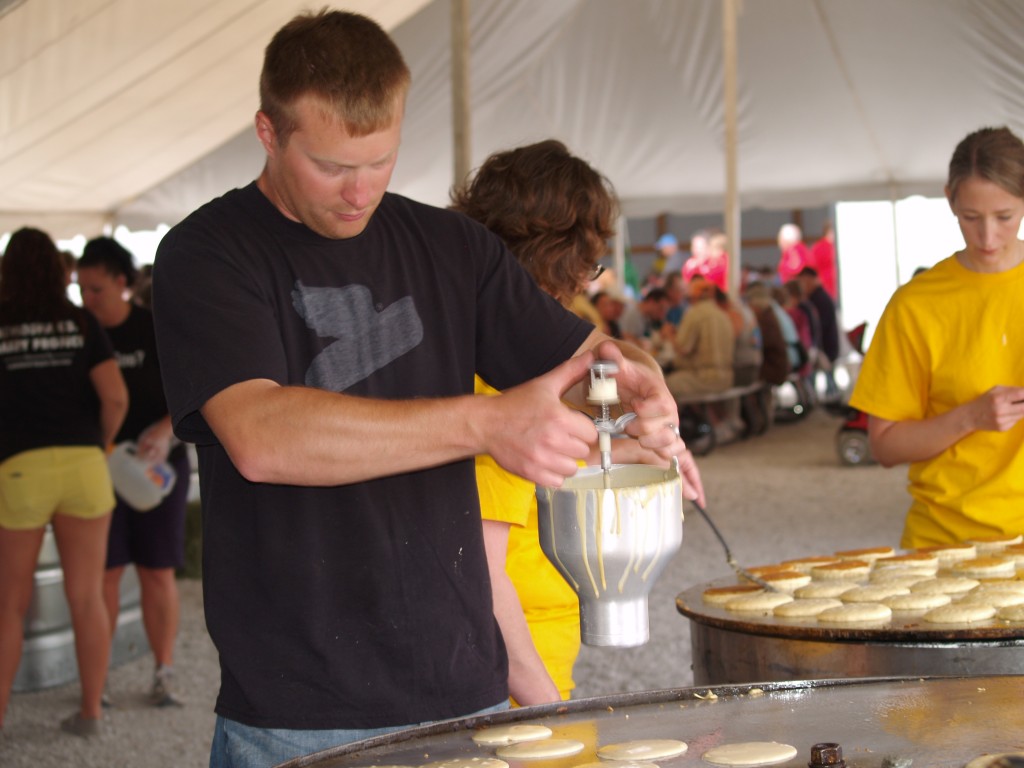 Guests toured the milking parlor, listened to music, visited the Wisconsin booths and the pint sized ones enjoyed train rides throughout the farm.