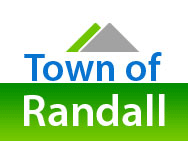 The Randall Town Board approved the purchase of two 2012 Ford F 350 pick up trucks pending financing. The vehicles, each valued at $25,793 plus $765 for options, including a snow plow prep package will be utilized foe Dive team and Randall Fire Department use.
The previous vehicles, a donated used Peapod truck was sold for $1700, and the town plans to sell a former ambulance and another smaller pick-up truck to help with costs of the new vehicles. In addition, the Randall Fire Department will contribute $15000 raised from fundraisers to offset the costs of the new vehicles, as well as paying for all of the emergency response lights, decals and other external requirements.
The new vehicles will be better equipped and better suited for First Responders, as well as the Dive Team. One truck will tow the Dive Team unit's trailer, purchased used last month The Dive Team is part of a countywide cooperative effort, with Randall Fire Department providing three fourths of the dive team members, according to Randall Town Chairperson, Bob Stoll.