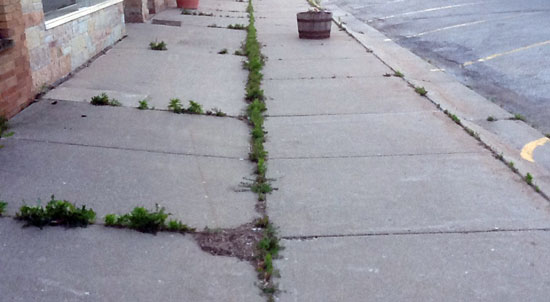 Think the weeds growing up through the sidewalk along Lake Street in Silver Lake are too high?
Apparently the village does too. Trustee Patrick Dunn, who chairs the  Public Works and Buildings Committee, asked to be able to have Public Works Department employees spray the weeds. No board member objected.
Most of the commercial buildings along the street are vacant.