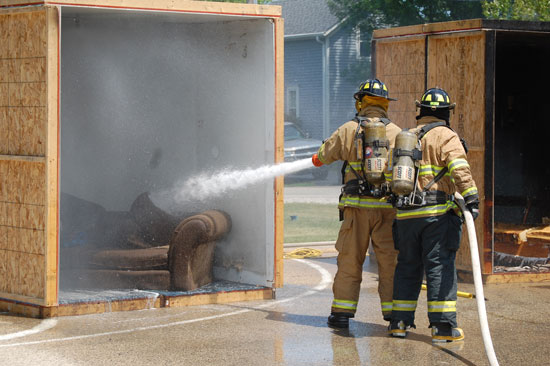 The second annual Village of Bristol and Town of Salem Safety Fair took place today at the Bristol Municipal Building and Memorial Park, 19801 83rd St. at the corner of 83rd Street and 198th Avenue.
There were numerous public safety displays on topics such as fire extinguisher use, boat and ATV safety. Above is a photo of a dramatic burn room demonstration that took place at noon an below is video from the same demonstration desiged to show the advantages of having a sprinkler system:
There also was a Kenosha County Sheriff's Department K9 demonstration. Kids could also get a bike helmet.
The annual fair is a joint project of the Bristol and Salem public safety departments. It alternates in its location between Salem and Bristol.