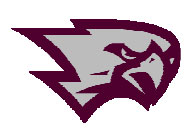 Central High School senior Lauren Ineichen placed first today in the girls state high school track and field meet in high jump with a jump of 5 feet 6 inches.
The second place jump of 5 feet 5 inches was by Baraboo junior Emily Brinker. The state record is 6 feet, set in 1980 by Wendy Markham of Cedarburg.
The WIAA state track meet took place Friday and today at Veterans Memorial Stadium in LaCrosse.