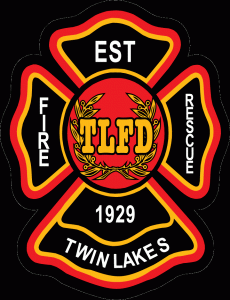 The Twin Lakes Fire Department and Rescue Squad will host a community blood drive in partnership with the BloodCenter of Wisconsin on Monday, June 18, from 2 p.m. to 7 p.m.
The drive will be held at the Twin Lakes Fire House at 236 E. Main St., Twin Lakes.
About 1 in 5 people entering a hospital needs blood, so donors are always in constant demand. Patients with cancer, victims of accidents, and those undergoing surgery are just some of the recipients who benefit from blood donations. By donating just one pint of blood, you have the potential to save up to three lives.
The TLFD's goal is to see 50 donors.
Anyone who is at least 17 years old, weighs a minimum of 110 pounds and is in generally good health can donate blood. The entire process takes about an hour and all blood types are needed. Donors should bring a photo ID.
BloodCenter of Wisconsin is the sole supplier of blood and blood products to 55 hospitals in 28 Wisconsin counties, including Aurora Health Care Hospitals and United Hospital Systems in Kenosha County. It is committed to saving patients' lives by providing blood products, medical expertise and scientific discovery.
To schedule an appointment to donate blood contact Daniela Knoll at 877-2373 or go to www.bcw.edu/twinlakesfd. Walk-ins are also welcome at this drive.