The National Weather Service has issued a severe thunderstorm watch for most of Wisconsin, including Kenosha County.
The watch is in effect until 8 p.m.
Some of the storms passing through the area are expected to produce hail and strong winds.
UPDATE 5:13 p.m. — Have had some rain for a while in Paddock Lake, even during sunshine. Much stronger weather looks like it is about two counties away yet on radar.
UPDATE 6:02 p.m. — Line of storms east of Madison now.
UPDATE 7:05 p.m. — Report of storm in Whitewater in far northwest Walworth County. Radar shows about half of Walworth County under the storm now.
UPDATE 7:40 p.m. — Water patrol officers in Twin Lakes coming in after spotting lightning.
UPDATE 7:46 p.m. — NWS has issued a Special Weather Statement that says a strong storm is moving through Lake Geneva headed to Burlington. Brunt may miss much of Western Kenosha County, but New Munster is apparently in the path.
Here's a photo from about 7:55 p.m. looking northwest in Paddock Lake.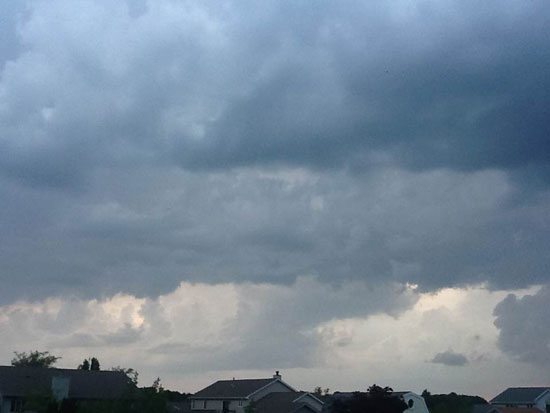 UPDATE 8:10 p.m. — Severe thunderstorm watch expires.