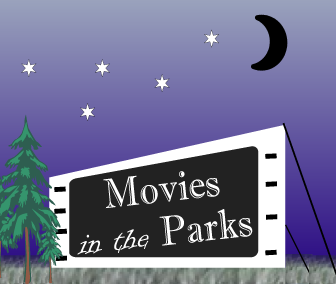 The Village of Twin Lakes Park Commission and season sponsor Baxter and Woodman Consulting Engineers announce the start of the 2012 season for the Movies in the Parks program.
Free movies are played every other Friday night beginning Memorial Day weekend in the outdoor amphitheater on the shores of Lake Mary at Lance Park (57 Lance Drive). Additional special movie nights are also planned as part of other community events as well.
The season begins with a showing of Kung Fu Panda 2 (PG) on Friday, May 25 beginning around 8 p.m. The season continues with a showing of Gnomeo and Juliet (G) on Friday, June 8 beginning after 8 p.m.
Bring a blanket or chair and your own refreshments for these free, family-friendly movies. Movies are shown inside at the park in the event of rain.
The rest of the season includes showings of Happy Feet (PG), Puss in Boots (PG), How to Train Your Dragon (PG), Tangled (PG), Cars 2 (G), Happily N'ever After (PG), Dolphin Tale (PG), Monsters Vs Aliens (PG), and Rango (PG).
Puss in Boots is being shown on Friday, June 29 in conjunction with the Twin Lakes Area Chamber and Business Association's Libertyfest event, which runs Friday and Saturday, June 29 and 30 in Lance Park. Dolphin Tale will be shown at the annual Downtown Block Party, which will be held on East Main Street on Aug. 25. The final movie, Rango, which airs on Friday, Sept. 7, will be shown at Legion Park as part of the American Legion Post's Fall Festivus Event.
Information about the season and the individual movies is available on the village website, www.villageoftwinlakes.net.