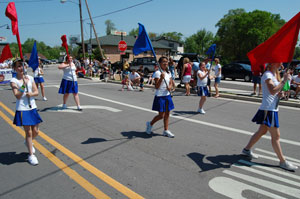 American Legion Post 544 in Twin Lakes will host its annual Memorial Day services and parade this year on Monday, May 28.
There will be a Memorial Service at Mound Prairie Cemetery starting at 9 a.m. This will be followed by a Memorial Service at St. John's Church at 9:30 a.m.
The parade through Twin Lakes begins at 11 a.m. Line-up is between 10 and 10:30 a.m. There will be a service after the parade at the post in Legion Park. The parade starts in Lance Park, moves along Lance Drive and Main Street east to Lake Avenue, where it turns south to Legion Drive, where it turns east and ends at the post.