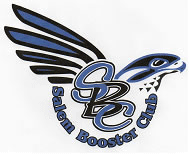 The Salem Booster Club Drama Club will be presenting the play: "Blast through the Past" Thursday, May 17, at 7 P.M., at Salem School in the Cafetorium.
The play is about a Grandma and Grandpa that reminisce about best movie moments from the "good ol' days". The students will be portraying the best of the best including: Charlie Chaplin, Marilyn Monroe, Abbott & Costello, West Side Story, Sound of Music, Casablanca, Blues Brothers, Grease..amongst many more!
Tickets are $2 Adults and $1 for Children.
This night will prove to be a "Blast through the Past" with fun costumes and a chance to see some of the best moments in cinematic history delivered by our community's youth. Written and Directed by Kim Erber/SBC Drama Club Leader.