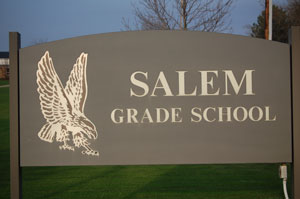 The Salem School Board has a new board member as its new president.
Jack Niccolai, a retired band director at Salem who was just elected to the School Board in April for the first time, was unanimously elected president by the board Tuesday night.
Before the vote, current President Shane Gerber announced he would not seek another term as board president.
"I can honestly say I can look at my time as board president with my head held high and with no regrets," Gerber said.
Gerber also said he did not intend to run for re-election to the board in two years.
Lisa Hinze was re-elected as vice president. Gerber was elected treasurer. Barbara Ingram was elected clerk and Kim MacLeod was elected assistant clerk.
Gerber continued to serve as president for Tuesday's meeting. Niccolai said he would assume the presidents duties as of the end of the meeting.