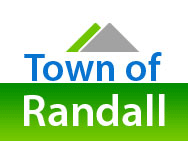 The Randall Town Board approved Thursday the purchased of a trailer for use with the Randall Fire Department's dive team unit.
But the it might be a while before the trailer is seen on the roads because the department does not have an appropriate vehicle to tow it.
Town Chairman Bob Stoll said the trailer had in the past been used by the Lincolnshire Fire Department dive team.  The Randall department learned of its availability through a mutual connection. Purchasing the trailer was approved by the Randall FD officers board.
The dive team response team used now is shared with the first responders to medical calls. When responding to  dive team call, first responder equipment has to be unloaded and the dive team equipment loaded — a shuffle that would be eliminated by the dive team using the trailer.
While the dive team, which responds to emergencies on the county's many lakes and rivers, is a county-wide cooperative effort, the Randall Fire Department is especially well-represented, Stoll said.
However, the department does not have an appropriate towing vehicle. The current thinking is to sell several fire department and town vehicles — including a pick-up, an squad truck and a step van — to raise funds for the tow vehicles, Stoll said. The possibility of rolling the purchase of a two tow vehicles for the trailer and the dive team boat into a possible refinancing of town debt also was discussed briefly. Two such vehicles could cost about $60,000 total.
The Town Board agreed to buy the trailer for $3,000 with a unanimous vote, with Trustee Lauren Fox absent.