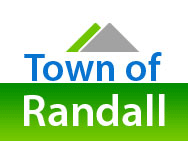 Randall will have a clean-up day this year where town residents can get rid of stuff that they can't throw away in the usual curbside collection.
The clean-up day will be June 2 from 10 a.m. to 2 p.m. at the Town Hall parking lot.
The Town Board had considered having the clean-up day at the town shed so that the dumpsters could be put behind a locked fence. In the  past, there have been problems with people — perhaps not even town residents — dumping outside of the prescribed hours and filling the dumpster capacity and leaving residents in the lurch.
But Supervisor Bob Gehring argued for the Town Hall location that the town has used in the past due to its operational advantages and the fact that many people may not even know where the town shed property is.
Other Town Board members were all right with continuing the event at Town Hall as long as the dumpsters can be delivered and picked up on the day of the event. Gehring said he would confirm that was the case with the town's waste hauler Veolia.
The dumpsters will not cost the town anything extra since Supervisors Mike Halvorson and Randy Kaskin negotiated their inclusion at no charge into the town's most recent contract with Veolia.
Last year, the town did not have a clean-up day due to the cost of the dumpsters.
At past Randall clean-up days, the following have not been accepted:
Appliances – stoves, refrigerators, washers, microwaves, etc.
Liquid paints – cans in solid form with lids removed accepted.
Chemicals – solvents and solutions.
Tires.
55-gallon drums – cardboard drums accepted.
Oil.
Hazardous materials.
Car batteries.
Yard waste.