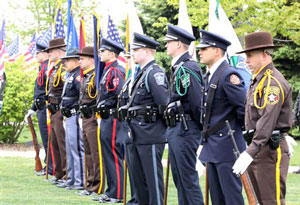 Kenosha Law Enforcement Memorial ceremony is scheduled for Wednesday, May 9, at noon.
The Law Enforcement Memorial is located just west of the Kenosha Public Museum located at 5500 First Ave., Kenosha.
Guest speakers for the ceremony will be Judge Wilbur W. Warren and Wisconsin Attorney General J.B. Van Hollen.