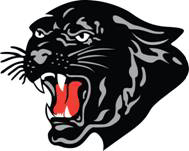 The Wilmot trap shooting team was victorious over the Union Grove Broncos last week.
Varsity won 119-113. Top 5 Shooters: **PERFECT 25** Joe Asleson, Dakotah Gyger, Ryan Lipstreuer, Chris Dubois and Bodey Kaskin.
JV won 115-90 and remain undefeated. Top 5 Shooters: Emily Brotzman, Jacob Head, Jacob Chism, Austin Torrez and Charlie Holst.
Intermediate won 112-88. Top 5 Shooters: Ben Epping, Anthony Sanberg, Levi Frazier, Croy Kirch and Monica Dale.