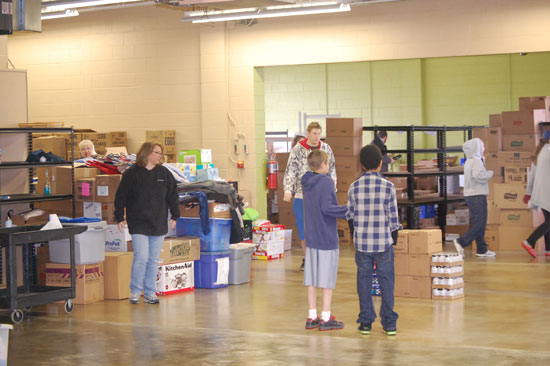 The Sharing Center, with the help of a large group of volunteers, moved today from its quarters of the last few years in Paddock Lake to a newly renovated home in Trevor.
The Western Kenosha County relief agency's new headquarters is the old Trevor Fire Station on Highway C.
The process of moving to the new building was initiated by the firefighters association that owns the building when a member read on westofthei.com that the center was facing rising rent costs at the Paddock Lake location. That building is owned by the village of Paddock Lake and was at one time a medical office.
A deal was struck and the fire department building was renovated to fit the center's needs. Saturday, supplies and equipment in the Paddock Lake building was brought to Trevor.