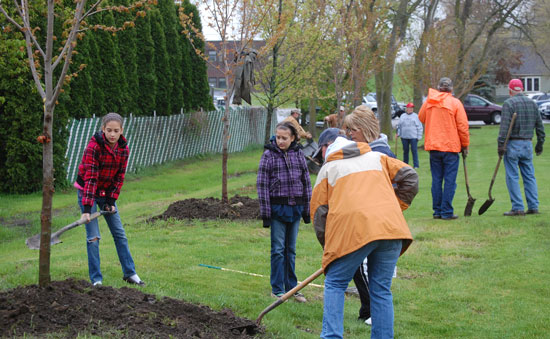 Bristol hosted an Arbor Day celebration on Saturday morning that got right to the point — planting trees.
About 25 residents and village pitched in to finish planting trees  in the park next the municipal building. The Public Works Department has previously done some of the heavy digging and placing the maple trees in the holes. The volunteers filled with dirt and covered with wood chips.
Participants also were able to bring home a seedling that they could plant themselves. The village also gave 800 seedlings to Bristol School to be distributed to students, Randy Kerkman, village administrator said.
The village held the Arbor Day ceremony as part of its effort to become a Tree City USA, which could make grant money available for future tree planting and preservation efforts.
Click the link below for more photos.