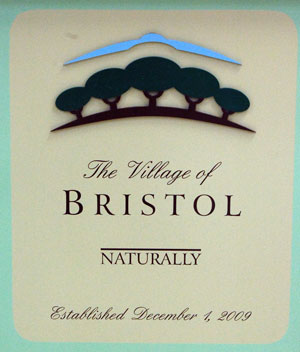 The Bristol Village Board will hold a special meeting April 30 at 7 p.m. at Village Hall to consider a beer and wine cooler permit for a non-profit fundraiser proposed for Hansen Park this summer.
The request for the permit from Imagine Kenosha hit a snag Monday when Village Board members said they needed to vote on the permit, but did not have enough written information for some board members to make a decision.
Tracy Musgrove of Imagine Kenosha and Lisa Petges, organizers of the event, described it as a car show and classic rock concert to take place from 2 to 8 p.m. on Sunday, June 25. Representatives of various non profit and community groups will also be participating as food vendors or with booths. The group also planned to sell beer and wine coolers. Musgrove and Petges said they wanted the event to be family oriented and provide a forum to raise awareness of the organizations participating.
Some board members expressed concern about the event's proximity to the village's annual Progress Days festival, which this year will take place July 14, 15 and 16.
"I know you're not competing with Progress Days, but it looks like it," Trustee Carolyn Owens said.
Carol Nichols, Bristol Progress Days treasurer, said she feels the proximity of the event to Progress Days and similarity in having music, food, beer sales and a car show could confuse people about which event is which.
Petges and Musgrove asserted that the goal was not to replace or compete with Progress Days. In fact they hoped it could be used as a way to further promote Progress Days.
"I've grown up in Bristol my whole life," Petges said. "This is going to be nothing like Progress Days."
The board scheduled the special meeting to give the organizers time to present more information and to address some other issues, such as a $741 outstanding water and sewer bill for Imagine Kenosha.
Organizers said they were under a time constraint to get approval so that they could have promotional material, being donated by a beer distributor, printed in time. A change of date is not practical because the headlining band has been booked for June 24.