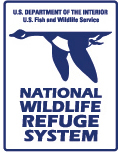 The area now being focused on for a proposed federal wildlife refuge no longer includes parts of Western Kenosha County, Salem officials said Monday.
Town Supervisor Dan Campion and town administrator Patrick Casey recently attended a meeting on the Hackmatack National Wildlife Refuge and found that including parts of Western Kenosha County is no longer being considered. The proposed refuge study area at one time included parts of Lake and McHenry counties in Illinois and Racine, Walworth and Western Kenosha County (in this case, west of Highway 83-south/Highway 75) in Wisconsin.
The area now is more around Genoa City in Wisconsin and then McHenry County in Illinois, Campion said.
"It's not going to include any property that's inside Kenosha County let alone Salem," Campion said.
Regardless of the current territory, Campion explained that moving forward with establishing the refuge lacks funding at this point.
Related posts: