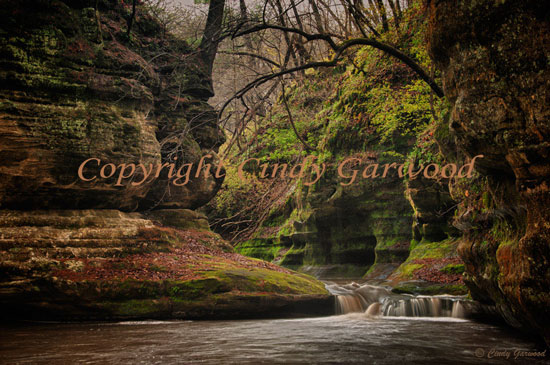 Note: Wilmot Artisan Market is a westofthei.com sponsor.
Local photographer Cindy Garwood was recently a runner up in the Chasing The Light Ritual of Spring Photo Contest out of Florida.
Her entry, shown above (which we obtained permission to reproduce) was titled Serene Spring and was taken in Starved Rock, an Illinois state park.
Garwood, whose work is available for purchase at Wilmot Artisan Market, said she is going back to Starved Rock at the end of April to capture some more images.
Copies of the photo and others can be ordered at cindygarwood.com