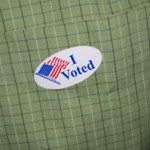 Western Kenosha County voters will be going to the polls today for non-partisan elections to select local officials and the presidential preference primary.
Polls will be open from 7 a.m. to 8 p.m.
Local municipal officials will be elected in Twin Lakes, Paddock Lake, Silver Lake, Bristol, Salem and Randall.
School board members in all Western Kenosha County school districts also will be elected.
At the county-wide level, county supervisors will be elected in the new reduced number of districts configuration and county voters will be selecting a circuit court judge.
Note: — We will have the election results as soon as they are available. Check often after 8 p.m. — DH