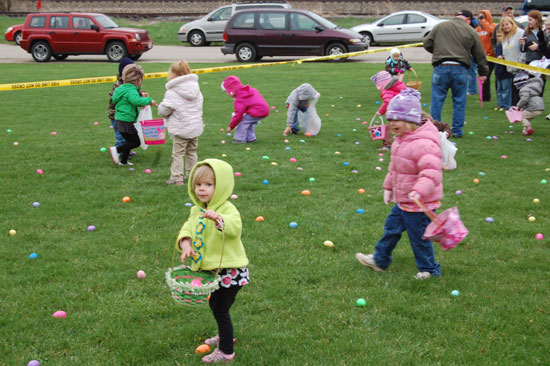 Silver Lake hosted its annual Easter Egg Hunt today at Schmalfeldt Park.
The festivities started out with Mr. Easter Bunny being transported to the park on a Silver Lake Fire Department truck.
Egg hunters searched in sectioned off areas by age. Those who found a golden egg won a special prize.
The egg hunt is organized by the village.
Here's some video of the festivities (by Maggie Hillock):