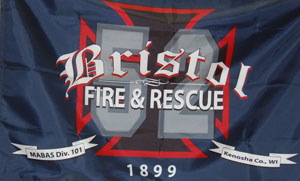 An malfunctioning electric blanket was the cause of a fire that damaged a Lake George neighborhood home in Bristol Monday.
The raised ranch house is located in the 19500 block of 101st St., Bristol. The call was received by the Bristol Fire Department at about 7:07 a.m. Besides Bristol, units from the Antioch, Pleasant Prairie and Newport fire departments also responded as part of an automated response, Bristol Chief Peter Parker said.
Investigation by firefighters determined the fire started in a bedroom and was caused by the electric blanket, Parker said. Damage was estimated at about $35,000.
There were no injuries to firefighters or residents, Parker said.

View Larger Map