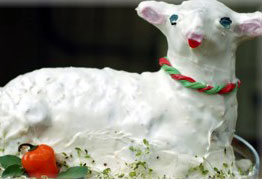 The Silver Lake American Legion Auxiliary is now taking orders for their annual Good Friday Lamb Cake and Bake Sale set for Friday, April 6, from 4:30 to 7 p.m.
The cakes are available with either chocolate or yellow cake and with chocolate or white frosting. They should be ordered in advance from now through March 23 by calling "Kim" at 262-843-4032. She will need your name, phone number, cake choice, frosting choice, and quantity.
The cost of each cake this year is $15 and they will be available for pickup at the bake sale.
Proceeds of this sale go toward funding the Auxiliary's veteran services.