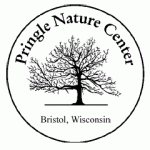 Pringle Nature Center, 9800 160th Ave., Bristol will be having an Ephemeral Pond Tour on Saturday, March 24, at 1 p.m.
Join the Pringle Naturalist on a tour of Bristol Woods' ephemeral ponds and explore what makes these features so unique to the area. Also hear about the Ephemeral Pond Project.
Ages 18+. Registration is required. This program is free.
Pringle Nature Center is located inside Bristol Woods County Park.