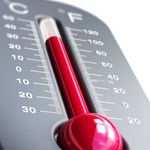 The temperature reached 65 degrees today at Kenosha Regional Airport as of 3:37 p.m.
Nice. Imagine how warm it would have felt if the sun were out and the wind not so fierce.
Unfortunately, the National Weather Service is still forecasting about a 20 degree drop in the high for Thursday.