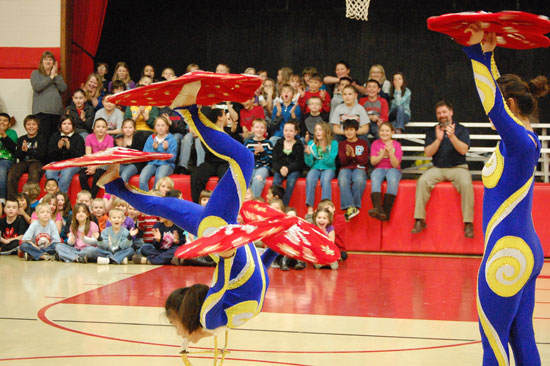 Paris School's annual literacy unit got an early start Wednesday with a visit from The Fabulous Chinese Acrobats.
Each year Paris students explore a topic with various reading and project assignments. Often the unit starts off with a related assembly. Then it culminates with another assembly in which the work of students during the unit is the focus.
This year's focus will be China.
The visit by the three acrobats Wednesday was funded by the Paris PSO. The school was fortunate to be able to get the troupe while they were already booked nearby, which allowed them to get a better rate.
Here's some video of the amazing performance:

Here are some more photos: