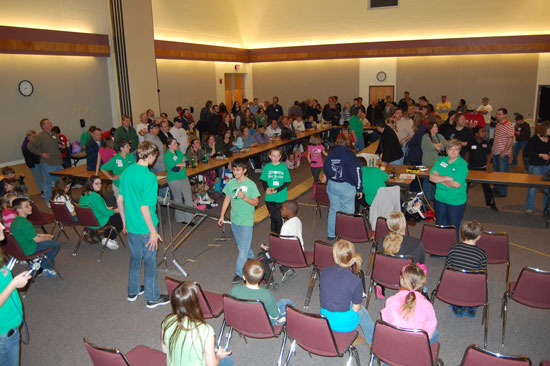 Kenosha County 4-H held its annual pinewood derby Tuesday night.
4-Hers from throughout the county participated by crafting a car from a kit and then matching it against others in their age group. The fastest cars — and the slowest too — won trophies. The hearing room at the Kenosha County Center was packed with participants and fans.
This is the third year for the 4-H derby. There were a few early on technical snafus, but back-up systms were put in place and racing continued. The new race management software was back on online for later classes.