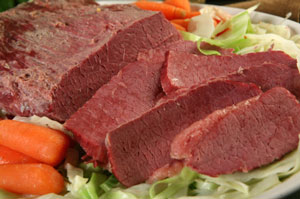 The Town of  Wheatland Fire Department is hosting its annual Corned Beef and Cabbage dinner from 4 p.m. to 8 p.m., on March 12, at Luisa's, Highway 50 and 317th Avenue, Wheatland.
Tickets can be purchased in advance for $9 at Luisa's Pizza or from any Wheatland Fire Department member. Tickets can also be purchased at the door for $10. For those who don't wish to have corned beef the department is offering mostaccioli.
If anyone is looking for tickets or wishes to make a donation please feel free to email Katie Daniels at kdaniel43@yahoo.com.
Funds raised will be put towards firefighter protective gear and life saving equipment.