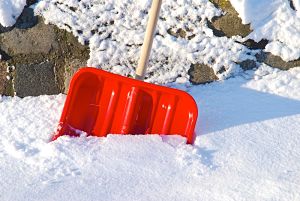 As of about 6:15 a.m., we had about five inches of snow here at West of the I headquarters in Paddock Lake.
The National Weather Service says snow will continue until about noon, with another one to two inches of accumulation possible.
As for snow removal, this snow built up nicely on the shovel, but wasn't sticky. Pretty pleasant conditions if you have to shovel five inches out of your driveway.