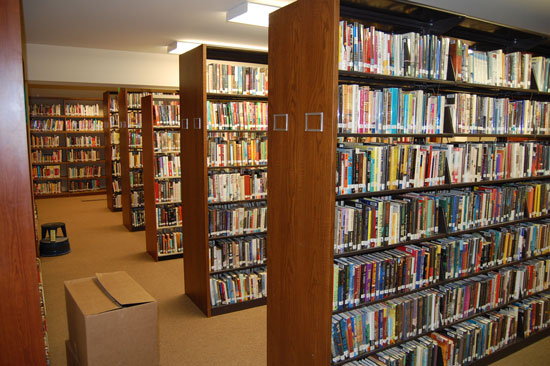 We stopped by the Community Library building in Twin Lakes today to get a little pre-reopening sneak peek.
The library announced yesterday that the branch, closed since September for a sizable expansion and remodeling, will be reopening March 5. There will be a public open house on March 11.
In the new space, almost double the size of the old but in the same building, the Twin Lakes-Randall branch will have:
More public access computers.
More general seating.
A larger children's area with a family restroom.
More shelves for future growth.
A meeting room.
Staff workspace.
Friends of the Library storage area.
Here are some more photos of the new space (bear in mind that staff is still working on getting everything right for the re-opening):