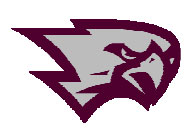 Central emerged with a third place team trophy from a large and commanding field of forensics teams at Delavan-Dariens' tournament on Saturday, Feb. 18.
Powerhouses Homestead and Madison Memorial were first and second. Twenty-eight schools sent full or partial teams to vie for honors.
"We are always proud to take a team trophy at Delavan," said Central coach Bernadette Elverman. "This is usually the tournament where we face the toughest competition all year. Our kids were right there with the other schools."
John Lynch was a first place winner in radio announcing. Annaliesa Potter, Mike Hibbard, Alycia Griesi, and Kate Gerou took seconds in their respective categories, and third place trophies were claimed by Becca Lamp, and Trevor Foster. Caitlyn Barrett was a medalist.
The team now begins qualifying rounds for the Wisconsin High School Forensic Association's Festival in Madison. The first step is sub district on Feb. 28 in Burlington.