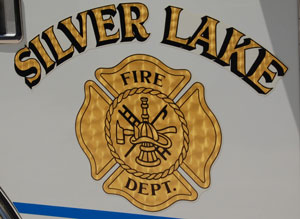 The Silver Lake Fire Department has been awarded a federal grant of $41,800 grant, Trustee Michael Decker announced Wednesday.
The grant will be used by the department to purchase a safer and faster system for refilling air packs called a cascade system, said Decker, who heads the Village Board committee that oversees the fire department and also is a fire department member.
"I think this is the largest grant the fire department has ever received," Decker said.
The department also will need to make  a matching contribution of 5 percent or about $2,200, Decker said.
Village Board members indicated the money to match the grant ought to be able to be found in the fire department budget.
Village President Jeff Albrecht congratulated Assistant Chief Andy McFarlane and anyone else involved in writing the grant on the success of the effort.